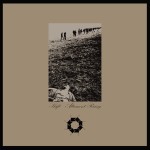 CSR195CD (April 2014)
---
Shift | Altamont Rising

Ferocious and misanthropic new full-length from Sweden's son Shift. "Altamont Rising" is a calibration of the cosmic equilibrium in 7 chapters presented by Shift. The album deals with the consequences of man defying nature with Altamont as an example of what happens when pushed far enough. Three works  /events stand as inspiration for the album: Apocalypse Now, Valhalla Rising and Altamont Free Festival. "Altamont Rising" is a brutal amalgamation of malicious vocals, drenched in heavy, claustrophobic death industrial and harsh noise.
Track listing:
1. Circling Raptor
2. They Don't Suffer Enough
3. The Raptors Talons Tore Their Flesh I
4. Shelter
5. Rising
6. The Raptors Talons Tore Their Flesh II
7. The Greatest Ecstasy
Barcode: 5060174956829
---
---
---
Reviews:
The Quietus
Mentenebre (9.5/10)
Musique Machine (4/5)
Heathen Harvest
Stereo Board
Compulsion
Noise Receptor
Darkroom
Lux Atenea
NONPOP
Blow Up: Shift, dopo aver aperto "Altamont Rising", di fatto calamitoso continuum, con noise compresso in cupo magma in Circling Raptor, subito affonda i colpi con l'efficace catastrofismo nichilista di They Don't Suffer Enough, sul testo declamato non ho osato addentrarmi, che riesce persino a spingersi oltre nelle due parti radicalmente azzeranti di The Raptors Talons Tore Their Flesh che si battono con le gemelle Shelter e Rising, voce soffocata da rovinose scosse telluriche, per proclamarsi come i momenti più distruttivi dell'album. L'unica forma di digressione concepita è l'infernale The Greatest Ecstasy, cronaca di lamenti e sadici capricci.